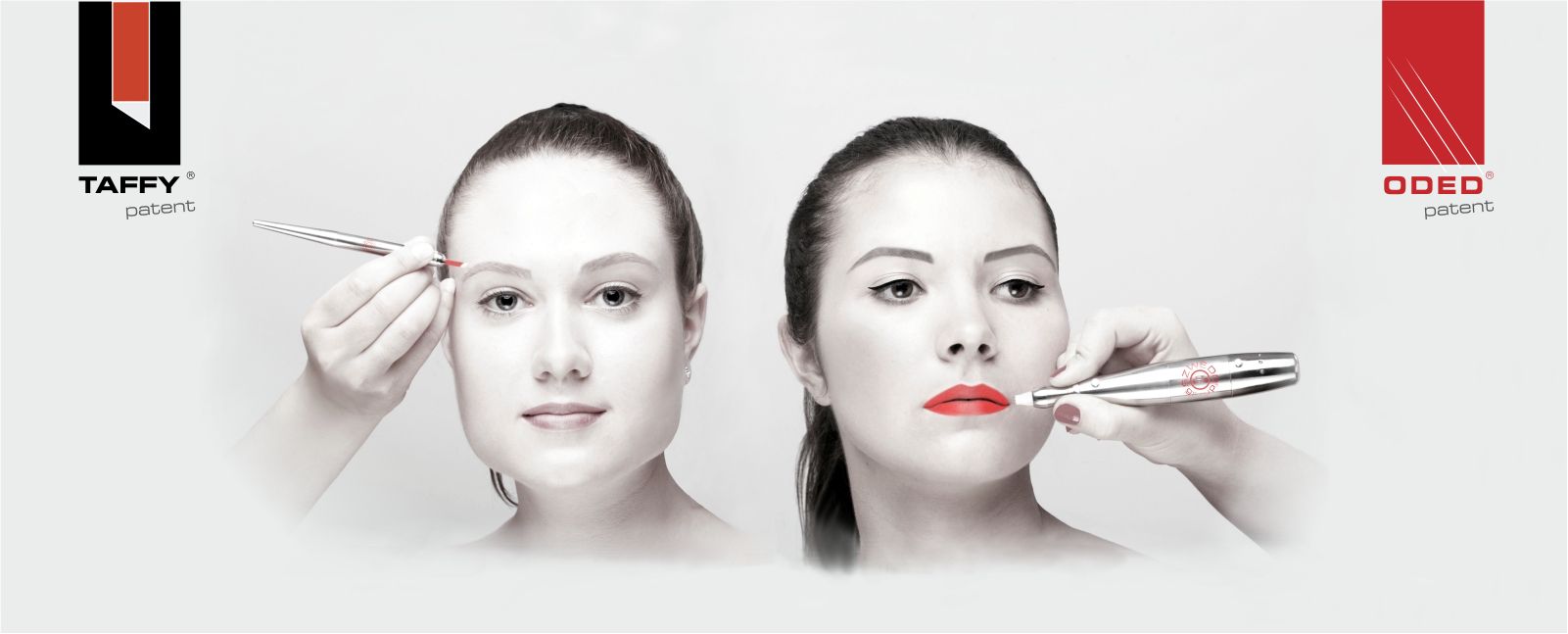 PERMANENT MAKEUP - WHY US?
We are a world leader in permanent makeup.
About us:
I. the first in the world we created the microblading system® TAFFY®, in Poland called the feather method for eyebrow pigmentation with the effect of natural hair
II. we've created and patented ODED® - a 3-needle micropigmentation system for lips, eyes, ombre eyebrows and body, where correction is the exception and not the rule
III. in the interests of safety and the effect of pigmentation, we produce pigments for permanent makeup and tattooing in the first class of pharmaceutical purity in our own laboratory. Our pigments are characterized by:
easy application

very fast pigmentation

long and stable shelf life in tissue
---
OUR OFFER
---
Do you want to learn more about cooperation opportunities?
Call or write to us.
Mobile / WhatsApp
+48 609 464 114
---
SHOP
---
See our product offer. In the Szwedo Group online store you will find all products for permanent makeup (PMU) and microblading. In addition to our own technologies and devices TAFFY microblading system and ODED - a 3-needle pigmentation system, we offer pigments and dyes produced in our own laboratory in the 1st grade of pharmaceutical purity - stable, predictable and durable in color; feathers (blades) for microblading, which pigmentation allows to obtain a thin, homogeneous "hair" without spilling pigment in the tissue, needles and nozzles for PMU. We also offer all products and accessories necessary for every linergist and permanent make-up stylist. We execute orders on business days, we send the goods up to 24 hours after placing the order by courier or post. We offer convenient payment methods.
---
PERMANENT MAKEUP PIGMENTS
---
Pigments produced by us do not stain to undesirable colors, are not allergic, are safe for health and meet all the strictest requirements specified in EU regulations regarding the content of heavy metals and other impurities. Our pigments persist in the tissue from 2 to 4 years. The highest standards regarding the safety and purity of our pigments have been confirmed by the German CTL laboratory (specializing in the study of pigments for permanent makeup and tattooing) by issuing a certificate of compliance with the most stringent document of the European Parliament, with Resolution ResAP (2008) 1.
---
TRAININGS, PERMANENT MAKEUP COURSES
---
Training, Szwedo Group courses in the field of permanent makeup take place in company salons in Warsaw, Wrocław and Prudnik. Classes are held in groups of maximum 3 - 4 people, 8 hours a day. During the training, we provide knowledge and practical skills to properly apply permanent makeup. The learning is intensive and adapted to the individual abilities, skills and expectations of the student.
JOIN THE BEST!
Mobile / WhatsApp


+48 609 464 114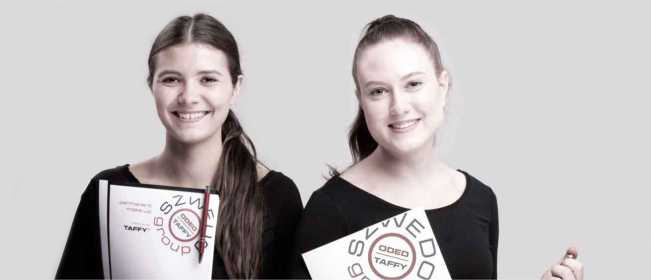 ---
PERMANENT MAKEUP DEVICES
---
The company Szwedo Group s.c. is the creator and manufacturer of the device for permanent makeup - ODED, whose mode of operation provides the mildest and most effective form of pigmentation of eyebrows, lips and eyelids, where correction is the exception and not the rule. Thanks to the ODED® 3-needle micropigmentation system, the introduction of the pigment is not accompanied by the phenomenon of underpressure as in other methods, which is why the pigmentation is more intense and durable. The system is ideal for gentle pigmentation of ombre eyebrows, 3D lips, eyelid lines.
SEE OUR DEVICES:
TAFFY microblading system - feather method
ODED - 3 needle micropigmentation system

INDUSTRY FAIRS - it's time for professionals. We are at all the most important events of the BEAUTY industry in Poland, Europe and the world. It is an opportunity for meetings and direct conversations, exchange of experiences and views. At each trade fair we inform in detail about our training offer in permanent makeup, we present devices and technologies for permanent makeup and we offer discounts on products (pigments, dyes, feathers, needles and all accessories for permanent makeup). Read more ...
TRAINING GRAPHIC - training dates in the TAFFY microblading system method and the machine ODED method in our training centers in Warsaw, Wrocław and Prudnik for the coming months. Familiarize yourself with our offer of courses and training in permanent makeup. Read more ...
NEW PRODUCTS - we are constantly expanding our product range to meet the needs of our customers. We have our own laboratories in which we create and test new permanent makeup products before launching them on the market. Here you will find our new products in the world of permanent makeup. Read more ...