TAFFY
MICROBLADING SYSTEM
INNOVATIVE EYEBROW MICROPIGMENTATION TECHNIQUE
MICROBLADING – manual eyebrow pigmentation that enables to achieve most natural picture of eyebrows. The imitation of a natural hair is ideal. Szwedo Group  presented MICROBLADING for the first time during fairs "Salon Jesień"  that were held in Warsaw in 2008. Today it's a leading trend  in eyebrow pigmentation.
When using terms such as: microblading, feathering technique, hair technique, manual method in fact we talk about original technique TAFFY created by Szwedo Group.




TAFFY microblading system:
enables eyebrow reconstruction and filling out eyebrows with a single hair

eyebrows treated by TAFFY feathering technique do not give a picture of a horrible stain!

such an excellent technique causes that it's difficult to distinguish make-up from natural eyebrows

TAFFY® is a failure-free technique and gives sterility
feathering technique TAFFY® limits pain and swelling to minimum
TAFFY microblading system® guarantees quick healing and natural effect of micropigmentation
Other permanent make-up techniques  require dotted pricks performed dot by dot what gives the effect of a stain!

Other techniques
Our feathering technique TAFFY enables to achieve a realistic picture of eyebrows. An obtained single hair may differ from a very thin to a quite thick hair. One movement means one hair pigmented!
Our feathering technique TAFFY microblading system
---
COMPARISON OF OUR METHOD TO OTHER
---

---
Microblading feathers (blades)
---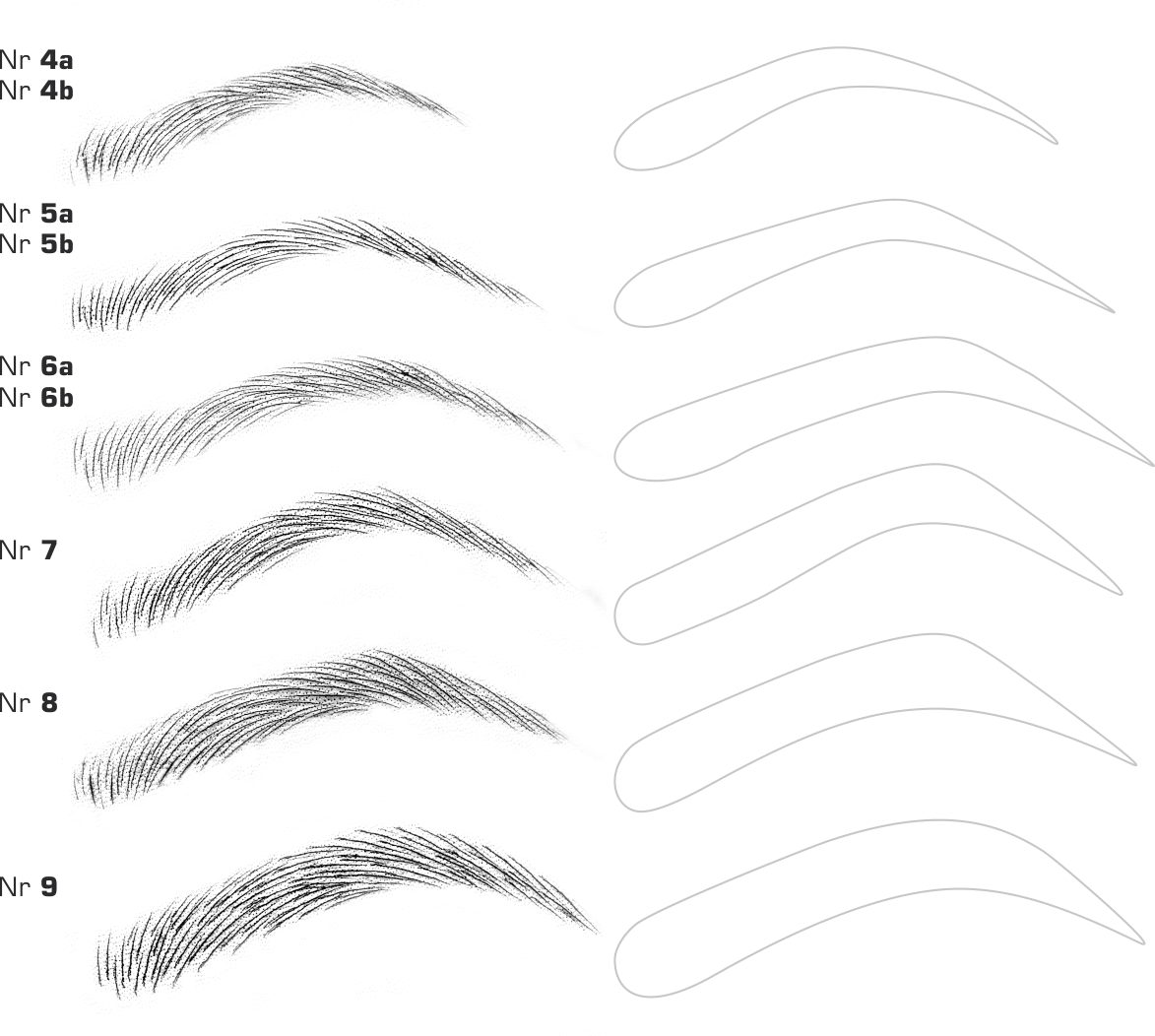 Feather produced by Szwedo Group is one of three key elements (such as appropriate technique that is professional training and best quality pigment) of a treatment that enables to be in control of colour and thickness of a hair in tissue. Having decided to work with feathers produced by Szwedo Group:
one movement one hair obtained (one overdrawing in tissue allows to obtain thin hair evenly saturated in colour)

we have feathers in 9 sizes that vary in thickness, quantity and elasticity of their needles

structure of the feather is adjusted to microblading technique

it's possible to get coil hair

pigment remains in tissue from 2 to 4 years
Szwedo Group feather enables:
gentle eyeline pigmentation on shallow vascularized lids even
medical reconstruction of what's lacking from an already existing brow

efficient correction of eyebrow negative discoloration

shape correction, compaction or reconstruction of the eyebrow arch
We produce pigments for the microblading technique, thanks to which we get one hair in one move. Our 1st grade pharmaceutical grade pigments are characterized by:
easy application

very fast pigmentation

long and stable shelf life in tissue
---
TAFFY set
microblading system
---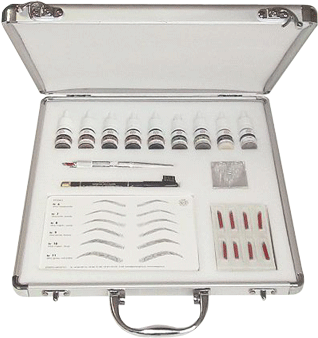 TAFFY set contains all essential elements for work:
1 needle holder (pen) is made of surgical stainless steel ( adapted for sterilization and disinfection in autoclave), 80 feathers (blades) in 9 sizes that vary in thickness, quantity and elasticity of their needles, 80 pigment cups, 6 pigments of highest purity class in packages 5ml each (beautiful brown and black tints for about 100 treatments), 1 pigment for colour correction, 1 make-up fixer, 1 soucer for cups, 1 eyeliner, 1 package of occlusion foil ( for 50 treatments), 1 practice skin and handouts, flyers,posters.
The price of our device belongs to one of the most attractive in the market
Ask on szwedo@szwedogroup.eu, Mobile.: +48 609 464 114, +48 601 078 278 or stationary: +48 77 436 37 25.
The device has 2-year warranty. We provide quick and reliable service.
---
TRAININGS, COURSES AVAILABLE
---
Manual TAFFY microblading method
At the end of the 20th century, we created the TAFFY microblading system in Poland called the feather method
Eyebrows with the effect of natural hair combined with shading

TAFFY microblading system (feather method) + ombre

Brwi TAFFY microblading + cieniowanie ombre ODED
Eyebrows with natural hair effect


TAFFY microblading system
3D / powder effect (powder eyebrows, shading)

TAFFY microblading system - feather method
3D / powder effect (powder eyebrows, shading) + microblading

TAFFY microblading system - feather method

TAFFY microblading system - feather method

TAFFY microblading system - feather method
Medical micropigmentation

TAFFY microblading system - feather method