---
Permanent Makeup
Training, Courses
---
We have been training in permanent makeup since 2007. We are able to adapt the scope of training individually to the needs of our clients. We train in all pigmentation techniques for eyebrows, lines and lips. We specialize in courses and training, among others in:
manual microblading eyebrow pigmentation method,

feather method with the effect of natural hair and the effect of feather ombre,

machine pigmentation method for powder eyebrows,

ombre,

3D lips (contouring, shading, filling),

and eyeliner lines (eyeliner / modeled).
For permanent makeup training , please visit our training centers:
in Warsaw,

in Wroclaw,

and in Prudnik (a city in the Opolskie voivodeship).
In addition to training and courses on permanent makeup , we offer the sale of our own, produced by us devices:
and pigments for permanent makeup and tattooing. In our offer stylists and linergists will find all the products necessary for the professional performance of PMU and microblading treatments. We provide comprehensive service and support.
JOIN THE BEST!
Mobile / WhatsApp




+48 609 464 114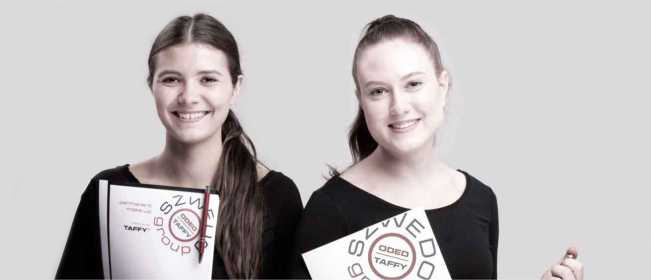 ---
TRAININGS, COURSES AVAILABLE
---
---
What distinguishes our permanent makeup courses
---
We are the company that was the first in the world to create the TAFFY microblading system. In Poland, the TAFFY system is called the feather method. Today it is the leading trend in eyebrow pigmentation. We introduced and patented ODED 3-needle pigmentation system. Thanks to ODED correction is an exception not a principle.
Training in permanent makeup in the TAFFY microblading and machine ODED pigmentation methods has been conducted for 13 years. We are constantly expanding our knowledge. We participate in the most important medical congresses and cosmetics fairs in whole the world. We work with scientific units, we have our own laboratory and conduct research. All this in order to share as much information and knowledge as possible while sharing knowledge during the courses. We attach importance to teaching step by step everything that is necessary when dealing with such a responsible procedure, which is permanent makeup.
Our permanent makeup training and courses are taught by TAFTA and ODED pigmentation makers. Trainers with many years of experience. Our trainings have a very practical dimension.
We invite you to familiarize yourself with the scope and detailed training plan of the Szwedo Group.
JOIN THE BEST!
Mobile / WhatsApp




+48 609 464 114